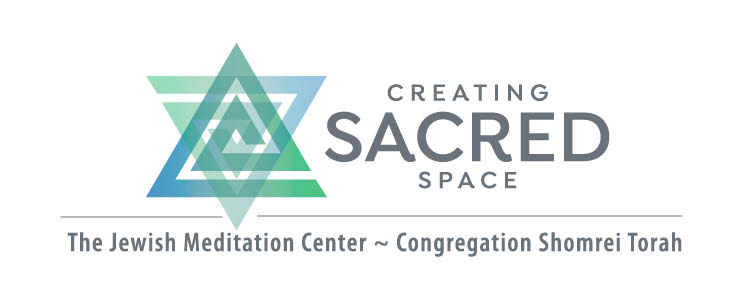 Meditation Schedule for Fall 2022
Be sure to contact the Shomrei Torah office if you are not yet receiving the weekly meditation email reminders, which include the Zoom links.
AFTERNOON SESSIONS
THREE TUESDAY AFTERNOONS/month, 5:30-6:30 PM
Led by Rabbi George or Alissa Hirshfeld. Multi-Access: Available In-Person, by Zoom or via Livestream. Each session includes teachings, meditation instruction, and periods of silence.
OCTOBER 11, 18 [No sessions on Yom Kippur, 10/4]
NOVEMBER 1, 8, 15, 29 [No session on 11/22]
DECEMBER 6, 13, 27 [The 12/27 session will be virtual only]
MORNING SITS
THURSDAYS, 7:30-8:00 AM
Participant led. Available by Zoom only.
Join us weekly for a short, participant-led meditation session. Start the day from a place of peace and reflection. Log in no later than 7:35 a.m., when the Zoom "doors" are closed to allow everyone to sit together without disruption.
Meditation Resources
WALKING MEDITATION: Resources for meditation while walking.
BODY SCAN: Follow these recorded instructions by Rabbi George to relax and prepare for meditation or sleep.
SOUND-BASED Meditation: Listen to this guided meditation from Rabbi George, "Hearing the Voice of the Holy One: A Sound-Based Guided Meditation."
SHALOM CHANT: Follow Rabbi Aryeh Hirschfeld in chanting "Shalom," as we do during our sessions.
COUNTING THE OMER: Resources for counting the Omer.
To view more resources for Jewish meditation, CLICK HERE.
---
Contact the office to request weekly meditation email reminders, special resources, and additional information.
Mon, October 3 2022
8 Tishrei 5783
Jewish Mindfulness adds the teachings of our tradition to deepen the meditative experience. No previous experience is necessary to attend.
Are we happy? Are we living the life we want to live? Mindfulness Meditation is the practice of cultivating our attention to the present moment. As we learn to quiet our minds, we see our truth more clearly, and open a path to living a fuller, happier, healthier life.
These courses, led by Rabbi George Gittleman, Alissa Hirshfeld and occasional guest leaders, will include teaching, meditation instruction, and periods of silence.
By practicing together, we'll enhance our ability to listen to the voice within and expand our sense of interconnectedness. The seasons of the Jewish calendar serve as a guiding theme, to deepen the meditative experience.
View Meditation
---
Zoom link available
---
Watch our previously streamed sessions HERE.
Meditation Leaders
A graduate of the Institute for Jewish Spirituality's Jewish Mindfulness Meditation Teacher Training Program, Rabbi George has developed both Buddhist and Jewish meditative practices over the past two decades.
Alissa Hirshfeld is a licensed psychotherapist, certified Jewish spiritual director, and long-time seeker. She's been practicing meditation for over 30 years, has studied with many esteemed Jewish and Buddhist meditation teachers, and has taught mindfulness meditation and yoga in secular, religious, and healing settings. She's also been a member of Shomrei Torah for over 20 years.
Mon, October 3 2022 8 Tishrei 5783