Rabbi Stephanie Kramer
Rabbi Stephanie Kramer's Sermons
January 15, 2021: MLK 2021
October 23rd, 2020: B'rit: A Two-Way Street
September 28th, 2020: Yom Kippur- Overcoming Our Broken History
---
September 18th, 2020: Rosh Hashanah - Becoming an Anti Racist
Read the sermon by Clicking Here.
---
August 7th, 2020 - Open Our Ears in the Year to Come
---
June 5th, 2020 - I Can't Breathe
---
May 22nd, 2020 - The Meaning in Numbers
---
May 8th, 2020 - B'midbar: In the Wilderness
---
High Holy Days 2019: Tuesday, October 8 – Kol Nidre Sermon "Yom Kippur Mirror"
Rabbi Stephanie Kramer's Kol Nidre Sermon-The Yom Kippur Mirror from Congregation Shomrei Torah on Vimeo.
---
High Holy Days 2019: Sunday, September 29 –Erev Rosh Hashanah Sermon "Antisemitism Today"
Rabbi Stephanie Kramer's Sermon-Anti Semitism Today from Congregation Shomrei Torah on Vimeo.
---
January 25, 2019: Rabbi Stephanie Kramer's Sermon "Honoring One's Parents"
---
January 19, 2019: Rabbi Stephanie at Women's March, Santa Rosa
Rabbi Stephanie spoke powerfully to a crowd of over 4500 attendees, 30 groups were tabling, 35 volunteers made it all possible, 11 speakers in total. The crowd completely covered one-third of a mile while marching with participants in downtown Santa Rosa. Many have said it was the most diverse event they have been to in Santa Rosa and that they are rejuvenated with hope to fight for our future.
Press Democrat: here | KSRO: here | KRCB: here |KBBF Women's Spaces: here | News of the North Bay: here |
---
December 6, 2018: Rabbi Stephanie Speaks on Radio Show: Talking with Rabbi Ted, B'nai Israel Jewish Center
"This week's guests were Rabbi Stephanie Kramer of Shomrei Torah and Farhad Mansourian, General Manager of the Sonoma-Marin Area Rail Transit Agency." Click HERE to listen!
---
September 19, 2018: Yom Kippur Morning Sermon "Moving Through Fear"
---
September 9, 2018: Erev Rosh Hashanah Sermon "The Shofar Call to Action"
"The Shofar Call to Action" Rabbi Stephanie Kramer Sermon | Erev Rosh Hashanah 5779 from Congregation Shomrei Torah on Vimeo.
---
2018 - Alt. Kol Nidre | Rabbi Kramer Sermon & "Song for the Divine Mother of the Universe"
---
2/31/2018 - Rabbi Kramers Sermon on Guns in Schools
---
2017 Rosh Hashanah & Yom Kippur Sermons:
Yom Kippur Kaf Zechut – Giving the Benefit of the Doubt
---
April 2017:
Immigrants: We Get the Job Done
---
2016 Rosh Hashanah & Yom Kippur Sermons:
Erev Rosh Hashanah Sermon 2016
---
Yom Kippur Sermon 2016
---
2015 High Holy Day Sermon:
High Holy Day, 5776/2015 "Hashkevenu"
---
2013 Rosh Hashanah & Yom Kippur Sermons:
---
2012 Rosh Hashanah Sermon:
---
2011 Rosh Hashanah Sermon:
---
July 2011 Sermon:
Sat, September 23 2023
8 Tishrei 5784
About Rabbi Stephanie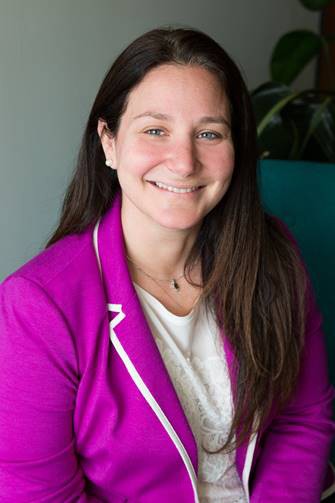 During the 2017 Northern California Wildfires, Rabbi Kramer led the entire Sonoma County Jewish community with grace and dedication, earning her the moniker the "Fire Rabbi." During the devastating fires, Rabbi Kramer organized resources to help families in need and turned the temple into an evacuation center, a day camp, and a place for comfort. She worked to find temporary housing for congregants and others in the community who lost their homes. Fittingly, Rabbi Kramer also works in a group supporting rabbis through trauma and natural disasters.
Rabbi Kramer is the friendly face that greets families on the playground and welcomes people to the sanctuary with her warm, compassionate, and caring presence. Her rabbinate is filled with counseling, pastoral outreach, liturgical creativity, and governance.
She understands that one of the primary reasons members stay connected to their congregation – and to one another – is interpersonal relationships; and she is honored to work with families through their most joyous moments, hold their hands during their most difficult times, and help her community find deeper meaning along their journeys.
Rabbi Kramer is an innovator, collaborator, and natural connector, working extensively with the Board and staff to ensure a thriving Reform Jewish community in Santa Rosa. With energy and originality, she cultivates creative models for community-building and dynamic ways to integrate Judaism into our lives.
Rabbi Kramer thrives in collaborative environments, and enjoys reimagining and visioning along with lay leaders to carry out the mission of the congregation.
She is an enthusiastic storyteller and a passionate teacher who eagerly shares her love of Torah and helps Jews at all stages feel a stronger connection to Judaism.
Along with her daily pulpit responsibilities, Rabbi Kramer enjoys supporting the broader Jewish community through her work on a number of Boards and Committees including the Camp Newman Advisor Board, the IsraAID Global Rabbinical Council, the Sonoma County Jewish Leadership Council, and the Budget and Finance Committee for the Central Conference of American Rabbis.
In addition, she is the immediate past president of Sonoma Hillel.
Rabbi Kramer was ordained at the Hebrew Union College-Jewish Institute of Religion and holds a master's degree in Hebrew Letters from Hebrew Union College and a B.S. in Psychology from the University of Houston.
She is a Senior Rabbinic Fellow of the Shalom Hartman Institute, and is currently in the Clergy Leadership Incubator and in the inaugural cohort of an all-female fellowship, Voices for Good.
Rabbi Kramer's writing has appeared in The Washington Post, eJewish Philanthropy, and The Press Democrat. She and her husband, Adam Kramer, have two children, Micah and Noa.
Contact Rabbi Kramer: RabbiKramer@bnaijehudah.org
Rabbi Stephanie's Published Article in the CCAR Journal
Unconsumed: Emotional Resilience through Fiery Times
"Nothing could have prepared me for Sukkot 5778. My family had just had a wonderful evening reveling in a friend's sukkah; the perfect beginning of what was going to be a week filled with celebratory meals shared with ushpizin. We drove home happy, tired, and full…" Read more HERE.
Sat, September 23 2023 8 Tishrei 5784